It's no secret that AromaPrime makes themed smells for attractions around the globe, but now it's your turn to create your own fabulous theme park!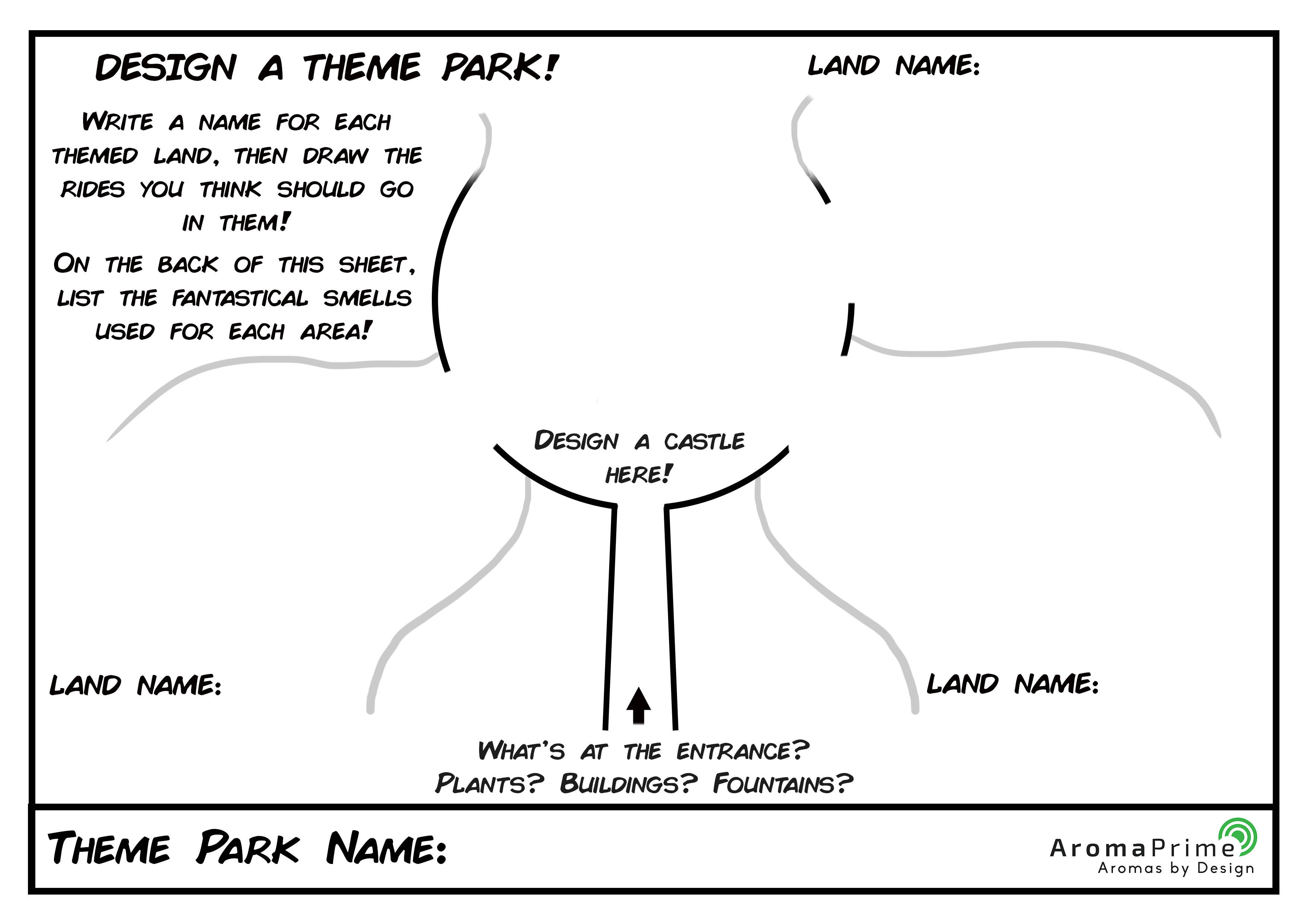 Print off this sheet or edit it on your computer, and let your imagination run wild. Don't forget to list the smells you'd include, and be sure to show us your ideas! We might just pick a winner to receive a sample pack of their park's pongs.
Need ideas? Browse our range of themed smells!
If you're looking for another activity while in lockdown, try our pungent play sheet: