Tony Robinson smells AromaPrime's historical whiffs
AromaPrime's lovely customer AVM Curiosities shared a couple of historical pongs from AromaPrime on the latest episode of Tony Robinson's Cunningcast!
These included:
The smell of London's docks in the 1950s

The stench of crowded New York tenements in the 1900s
We were amused to hear Tony's reaction to the tenement smell: 'I don't really like that. It makes me feel a bit sick! Oh no. I don't want to do this anymore!'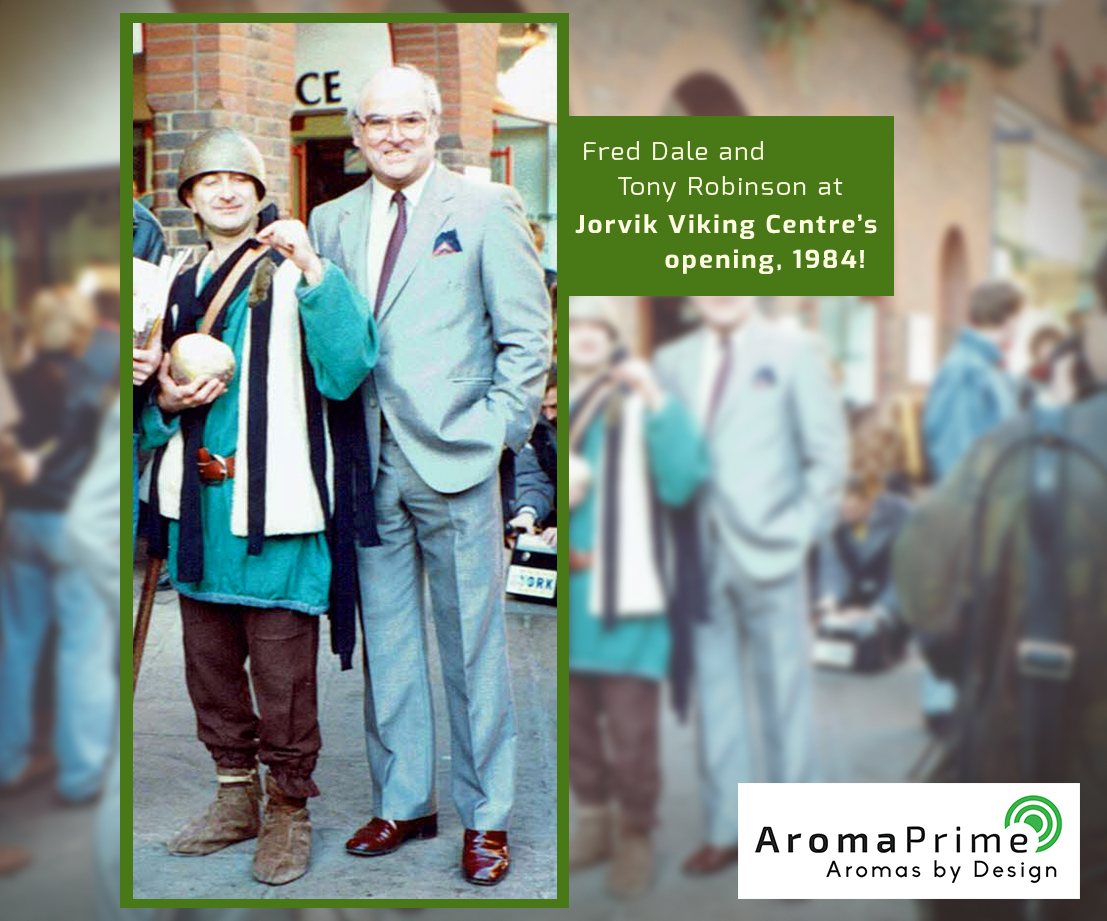 Tony Robinson met AromaPrime's founder Fred Dale at the opening of Jorvik Viking Centre in 1984. This museum included a range of historical Viking smells, based on archaeological findings. The project was also a catalyst for AromaPrime to further explore historical and fantastical aromas.