Care Homes Embrace Nostalgic Smells
AromaPrime has had a busy few weeks, starting with our appearance on BBC News, where we spoke about the benefits of scents to care homes. Following this, we visited the National Care Forum Managers Conference in Warwickshire!
This conference provided us with the chance to speak to numerous care home managers, face-to-face. Engaging in these conversations allowed us to learn from each other's knowledge and experience within the sector.
Our themed aromas, such as Pear Drops, Coal Fire, Carbolic Soap and Lavender, create a sense of comfort and nostalgia in elderly people. These aromas also trigger recollection for those living with dementia, which is incredibly valuable. In particular, this piqued the interests of care the home managers at the conference.
Many were interested in using our hand-held Aroma Cubes for recollection activities, as they are safe and affordable. These colourful toys have the names of their aromas on the front labels, as well as holes in the top for sniffing – ideal for interactive reminiscence activities.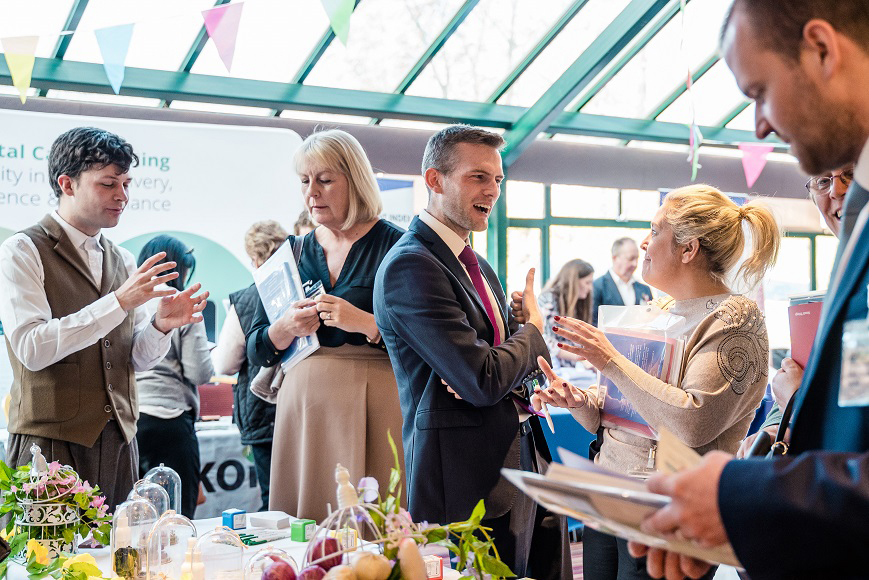 We were also proud to announce our new subscription service for care homes who wish to fill rooms or corridors with welcoming scents. This can be particularly useful for residents who need assistance in finding their way around the building, but it also makes the environment much more appealing for residents, staff and visitors. AromaPrime has a popular range of deodorising fragrances for this.
For £9.99 per month (per scent machine), care homes can get all the scents and machines they need, with the option to change the scent whenever they like: https://aromaprime.com/scent-subscription/
Contact info@aromaprime.com for more information, or call 01613272857, and we would be pleased to help with any enquiries you may have for your own care facilities.